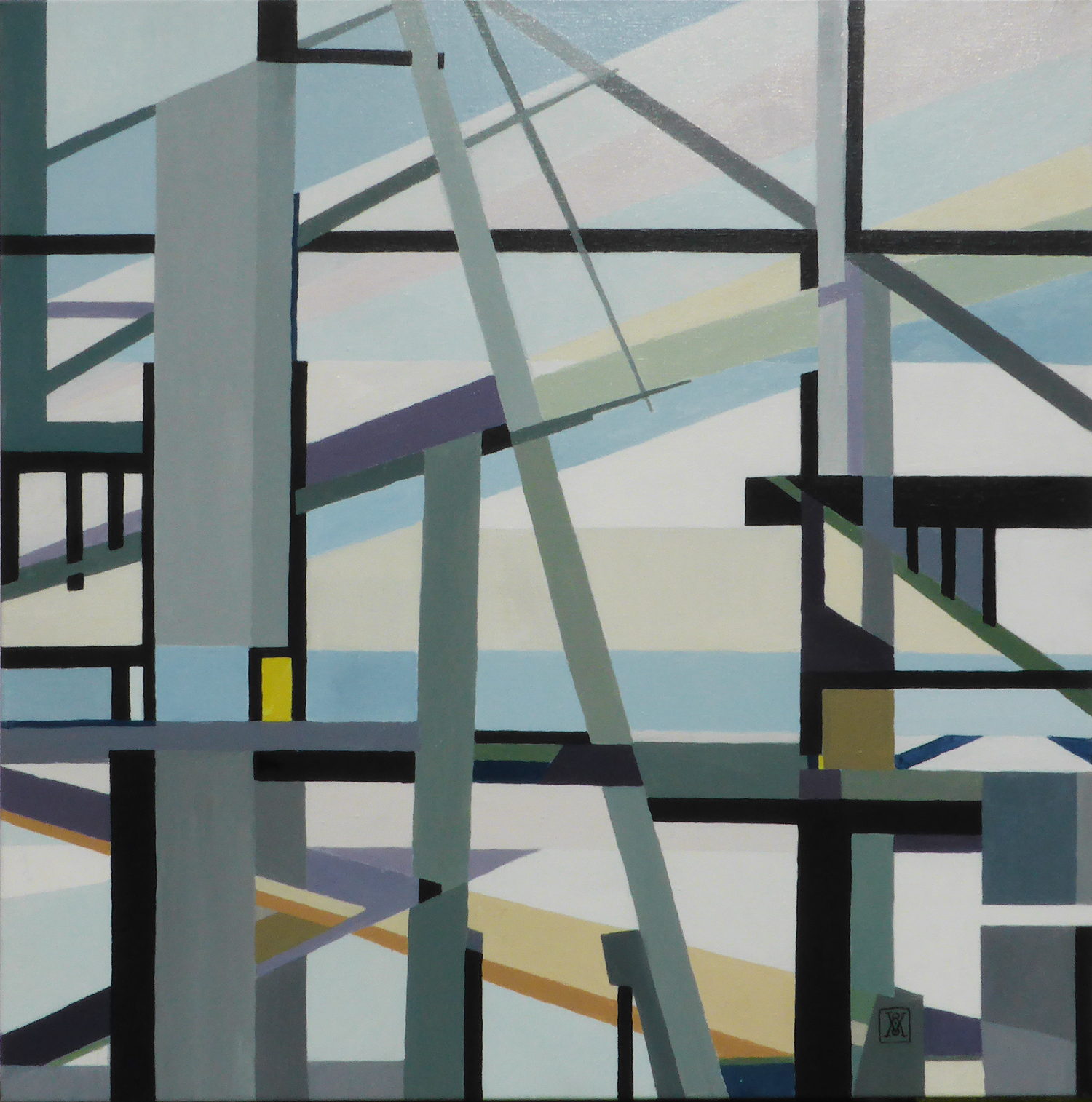 YELLOW BOB HOUSE
North Sutton, NH & St Pete, FL – 2015
Acrylic on Canvas, 24" x 24"
White Floater Frame
SOLD
"I look upon Kezar Lake,
Leafless trees beyond the pane;
Wind blown snow on ice,
Yellow bob house framed."
---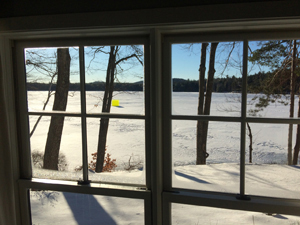 I took this photograph while standing in our great room and looking out to the lake on a cold winter's day. The leaves were off the gray trees, the window mullions suggested a grid, the snow and ice on the lake reflected the streaked gray sky of a mid afternoon. The atmosphere was still and very quiet.
We get ice fishing sheds (i.e., bob houses) when the ice is thick enough, When I took this picture there was a solitary yellow bob house at our end of the lake and I included it in the painting.
The companion to this painting is WINTER WINDS. This shows the same view but a strong winds is blowing, swirling the snow, bending the trees and animating the atmosphere visually and acoustically. Even though the real bob house was anchored I imagined it got blown along the ice and tipped over.