Please click on the painting to get back to the art page.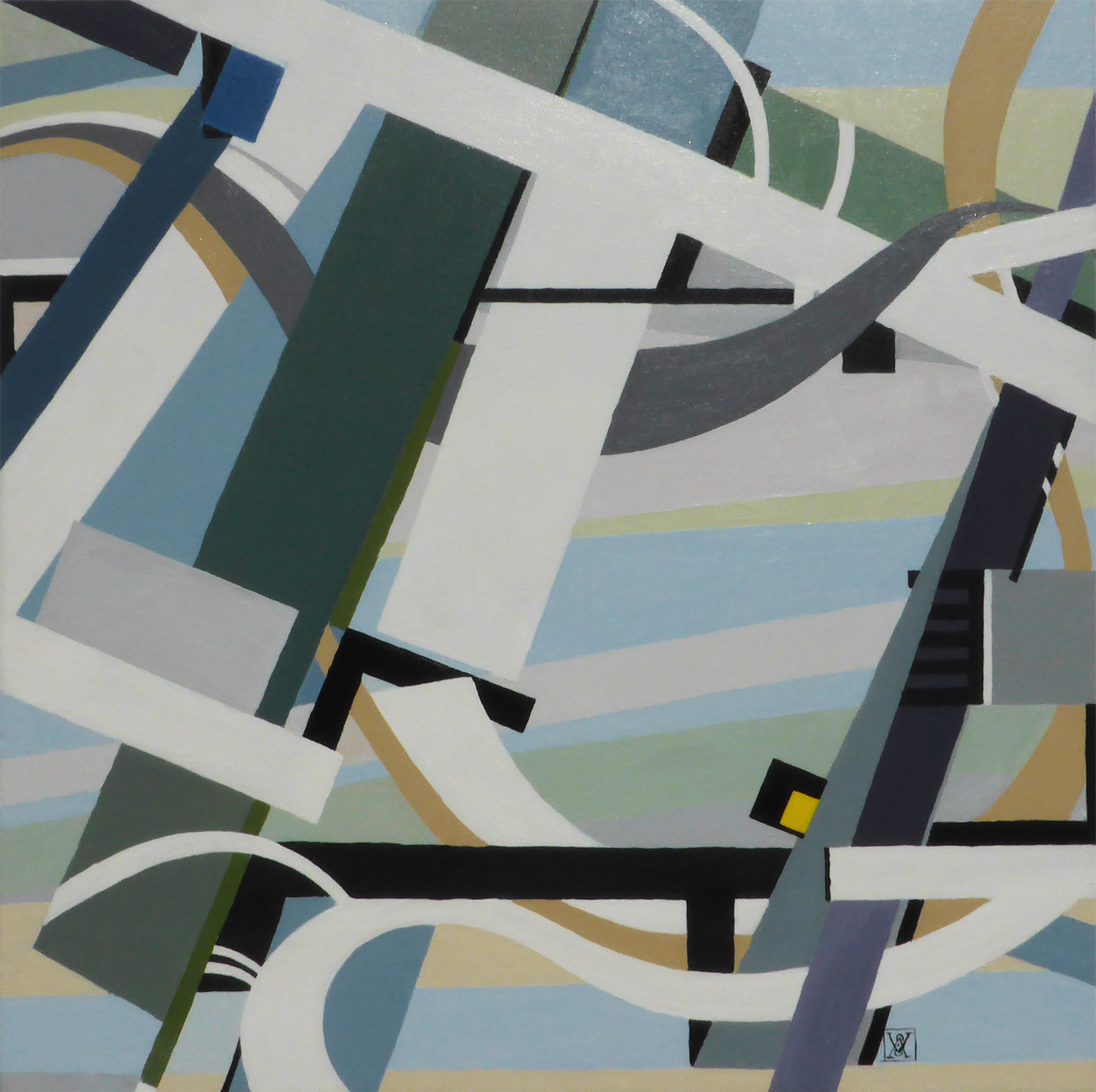 WINTER WINDS
North Sutton, NH & St Pete, FL – 2015
Acrylic on Canvas, 24" x 24"
White Floater Frame
SOLD
"The winter winds pick up,
Snow swirls all day.
While on Kezar Lake,
The bob house slides away."
---
This is the companion painting to YELLOW BOB HOUSE. It shows the same view but now a strong wind is blowing, swirling the snow, bending the trees and animating the atmosphere visually and acoustically. Since the yellow bob house of the painting named after it, was in fact tied down because it is light weight, I imagined it got blown along the ice and tipped over.
There are many different colored bob houses on our lake each winter but for the past couple of years it has been the yellow one that comes first to our end of the lake.