Please click on the painting to get back to the art page.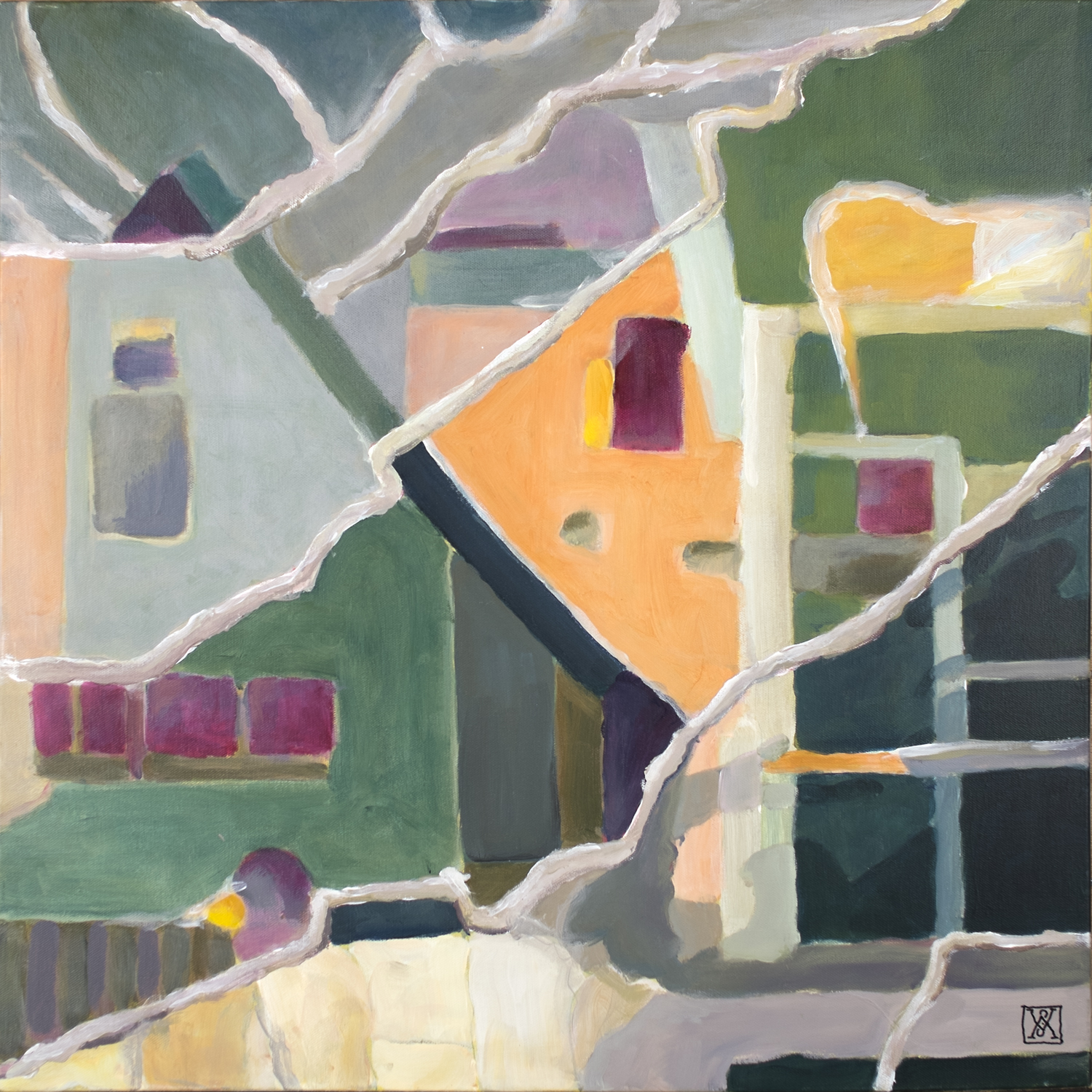 TOWARD MUSTERFIELD
Gray Day Series
North Sutton NH, – 2013
Acrylic on canvas, 24" x 24"
Maple Floater Frame
"Spring's upon the fields,
Rivulets of melting ice
Dance along the verge
As toward musterfield I trudge."
---
We live just down the hill and road from an historic farm where the regional militia would muster in the 1700's. It now consists of nearly a dozen historic buildings that were saved and an organic farm with a farm stand where we buy our vegetables and flowers using an honor system and a change jar. This farmstead and other local buildings were all saved by a civic-minded local gentleman who then set up an endowment and group that cares for his gift to the community.
In early spring as the snow is finally leaving – our infamous "mud season" which it surely is – rivulets of melting snow follow the edges of the roads and the old farm fields come back to life.
The picture I took on a spring walk shows a cluster of old homes on the way up the hill.