Please click on the painting to get back to the art page.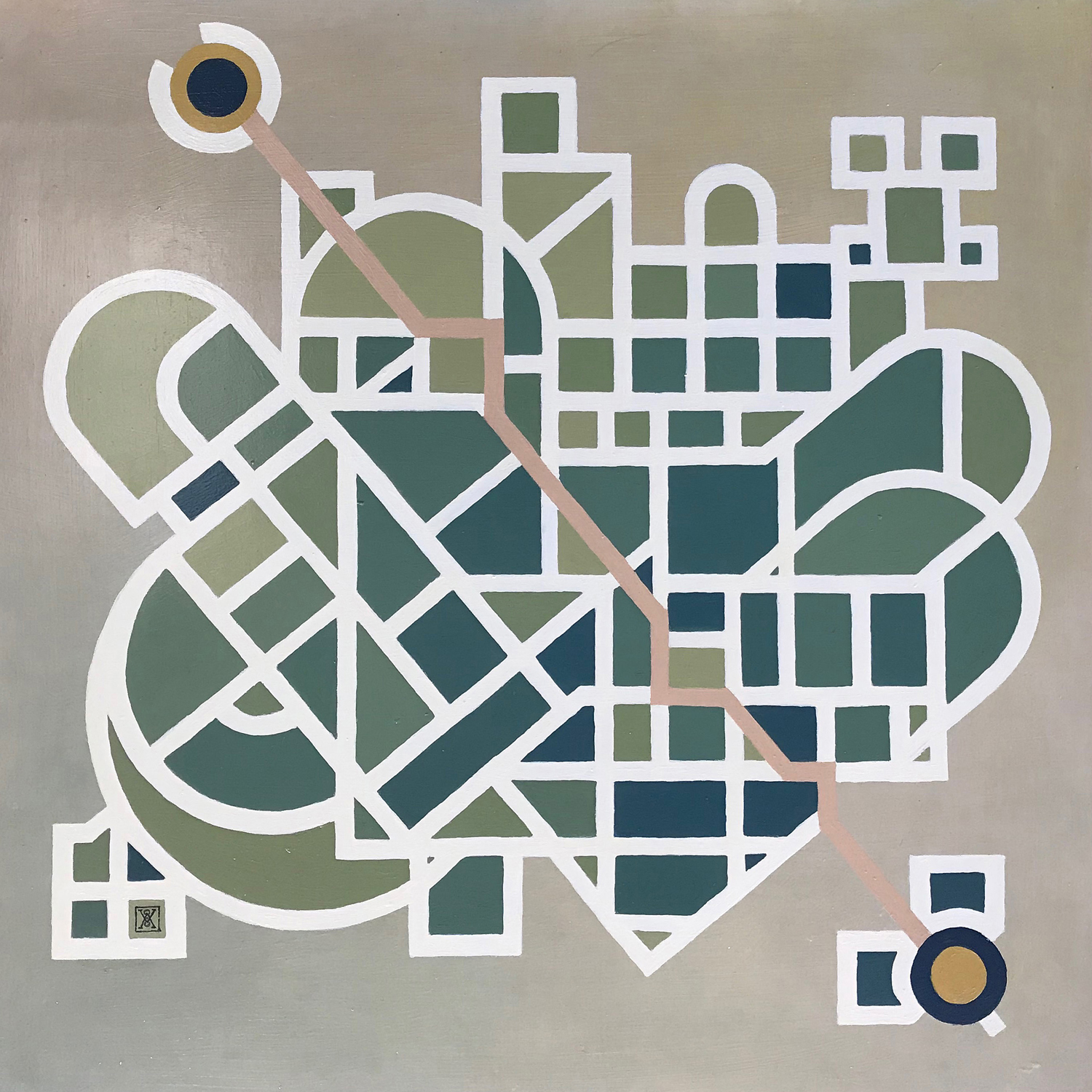 THE WAY
Acrylic on cradled board, 24" x 24"
Walt Whitman Exhibition
2020
"Is the way set; free will a myth?
Listen quietly to your heart and know.
You may meander but it matters not;
The path is there for you to find."
---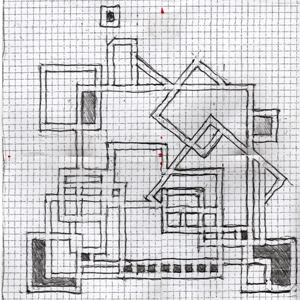 The Art Café (a group of 12 artists) that I formed 5 years ago wanted to celebrate being together & decided that doing a group show would be fun. We picked the topic to be Leaves of Grass by Walt Whitman. Each of us took several lines from his opus and painted a visual interpretation. Wind is one of two that I prepared for the show.
The lines I selected were from his long poem "Song of Myself"
"Not I, nor anyone can travel that road for you;
You must travel it for yourself.
You may meander but it matters not;
The path is there for you to find."
This beginning sketch came from my questioning of how do I express, visually, the choices we have before us as we journey along life's path? It went through several iterations until I felt it expressed the soft & hard choices we make. The colors selected relate to the idea of leaves while the various shapes indicate smooth transitions, special investigations and one or more seeming dead ends that demand renewed effort to find a true path.
For some it may be a clear straight line from beginning to end. For others there will be deviations but if we try to be honest & true a path will immerge – that is your path. At over 80 years I know that the path was a good one for me.