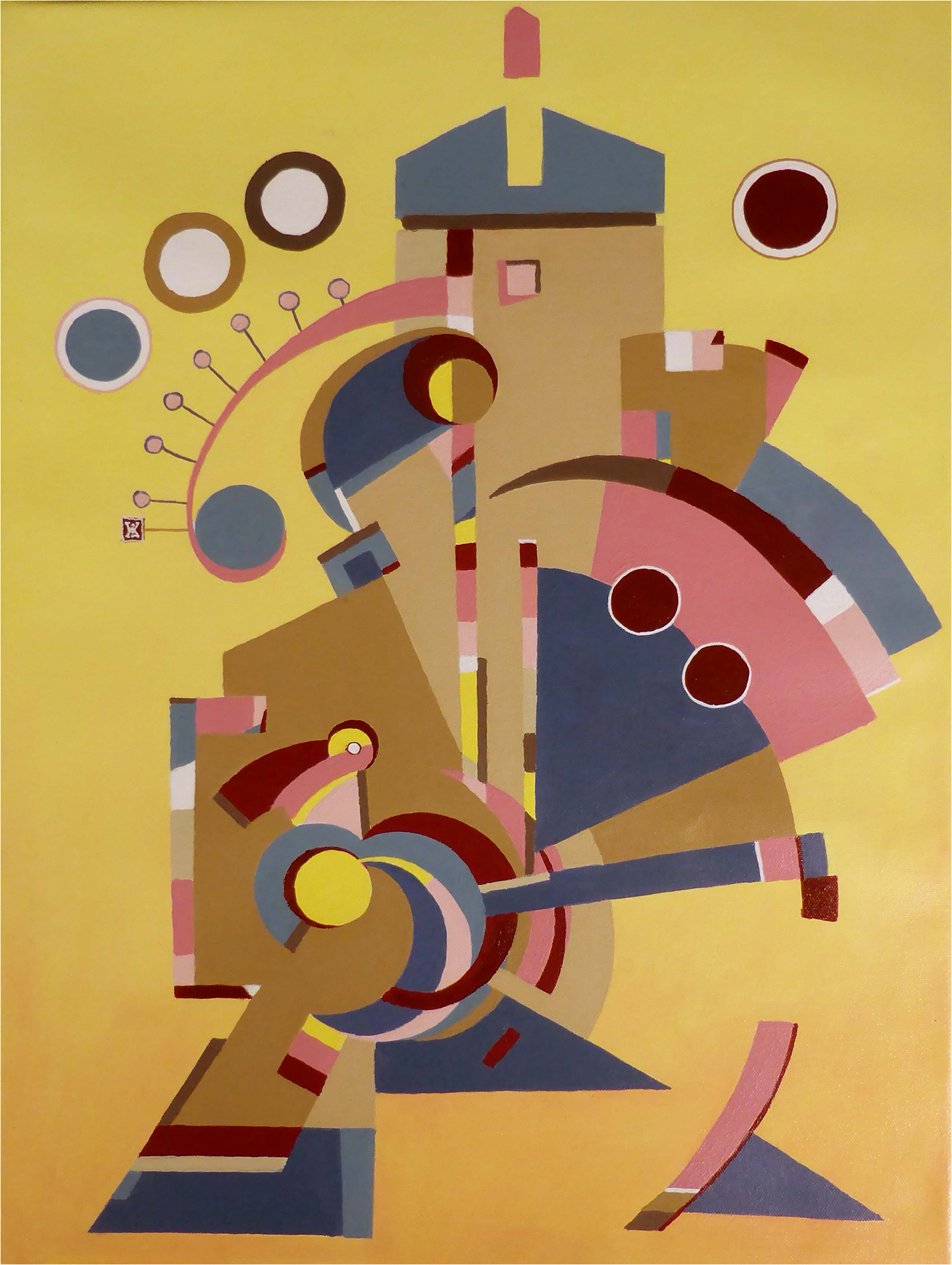 THE ART HOUSE
Acrylic on paper, 18" x 24"
"Insecure pink or aggressive red;
Earthbound brown or thoughtful blue;
Yellow "it means inspired," he said.
The art house, such a view."
---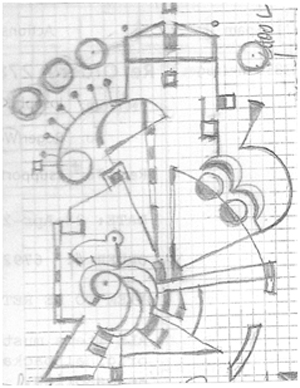 Another self-portrait of sorts based on a sketch from the subconscious.
As a painting this turned into an expression of combating feelings – the yin and yang of one's being. Pinks and dark red: the timid versus the aggressive. Browns and blues: the thoughtful versus unthinking. White: individuality. Yellow: the spark of creation. And finally the modulated yellow-orange background, a general sense of self in the larger world
A possible hodge-podge that over time has resulted in a somewhat artful construction, the complicated being that is the body home.