Please click on the painting to get back to the art page.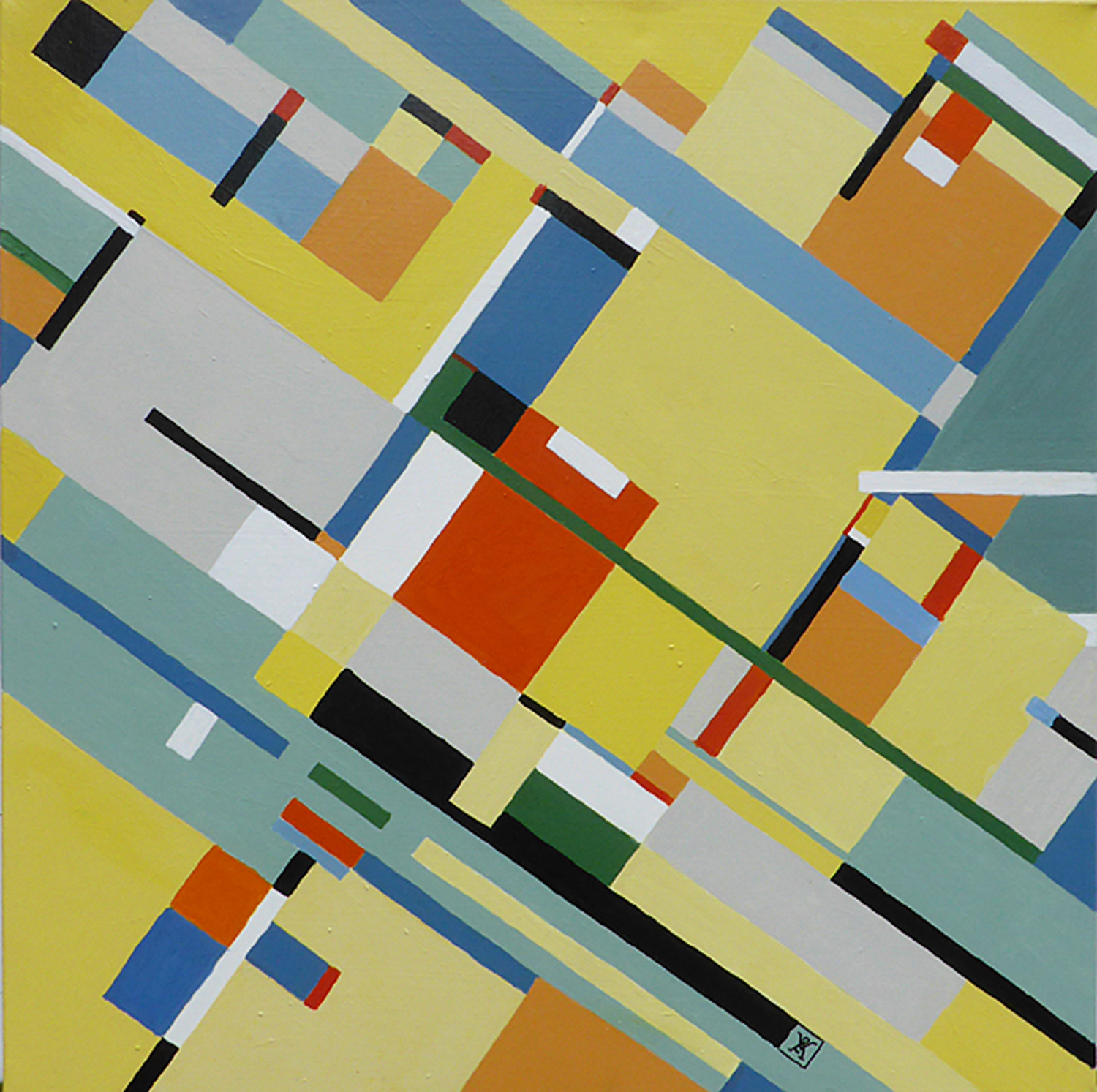 TAMI AMI CROSSING
St Pete, FL – 2015
Acrylic on canvas
24" x 24"
Maple Floater Frame
SOLD
"It's 8 in the morning,
The rush hour jam;
Trying to get through
The Tami Ami crossing."
---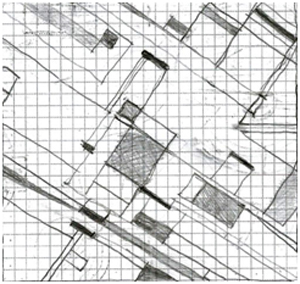 Each winter we used to spend a few weeks on Sanibel Island on the west coast of Florida. Getting off island was tough unless you specifically avoided the contractor influx in the AM or out-flux in the PM. However, negotiating the crossing of route 41 (Tami Ami Highway) was an even bigger challenge particularly at the rush hour and even worse at night. Continuing the same Mondrian theme from last year I wanted to see if I could communicate the visual stress I often felt at this major intersection.