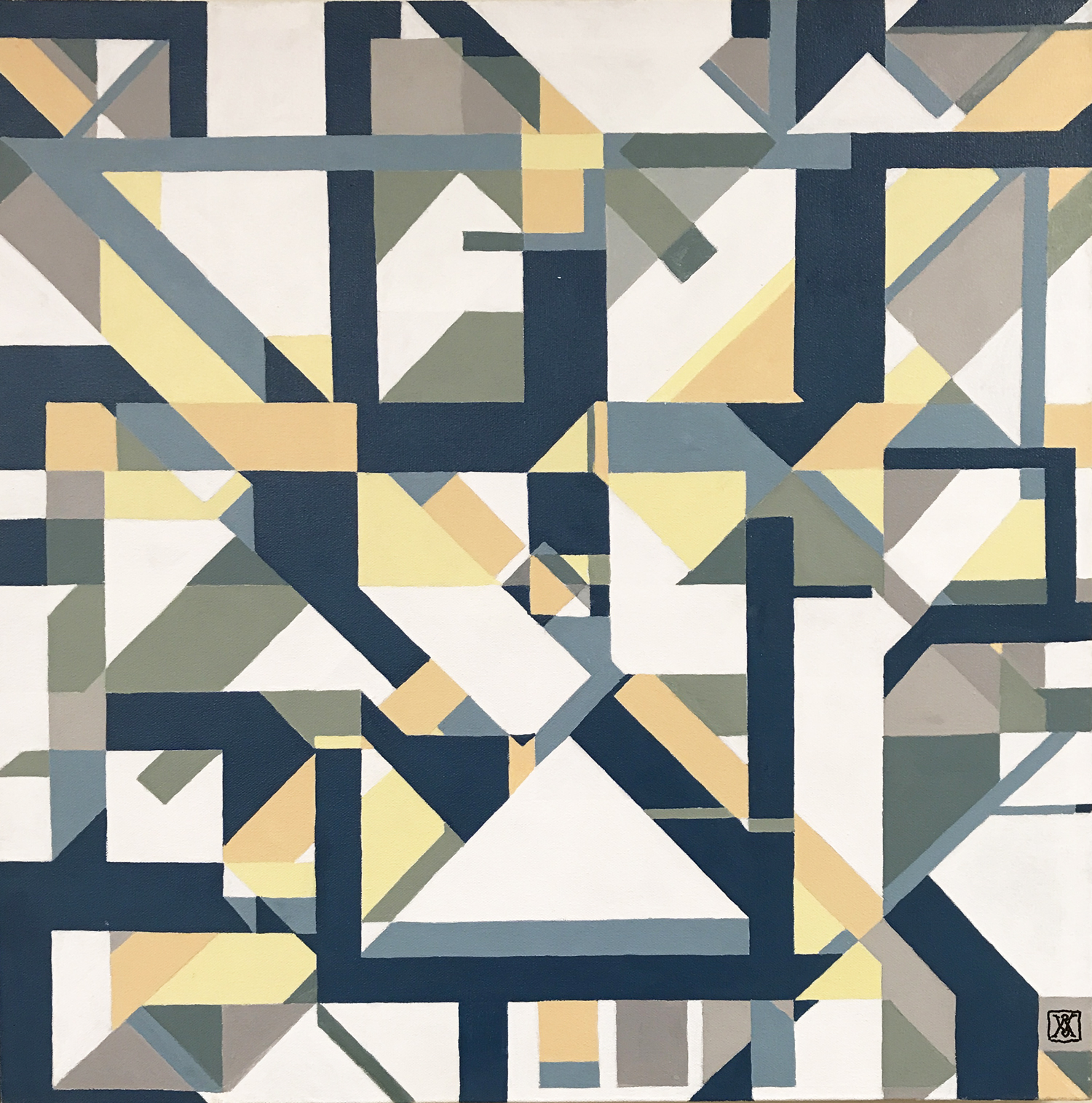 SUMMER SUN
Acrylic on cradled board 24" x 24"
"In the Summer Sun I bask
A light breeze, loons laugh
Trees gently sway
Another glorious alive-day."
---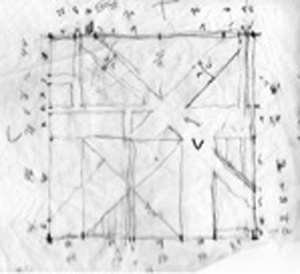 This is fifth in the series of more detailed investigations based on my big painting entitled "MANY ROOMS" of 2017. That painting is a large composite abstract of my entire life.
The sketch is a tracing of the basic lines in the original 8×8 inch square in the middle of the big painting. Each of the paintings in the series then uses different rules to expand the initial forms. The colors are from the original big painting or slightly neutralized variations.
This abstract is a representation of life on Kezar Lake. With the colors, I am trying to express the loveliness of a summer day, pine trees, oaks, water and sunshine.
Each painting may also rotate, flip or mirror the original so there is a family resemblance but each is different.