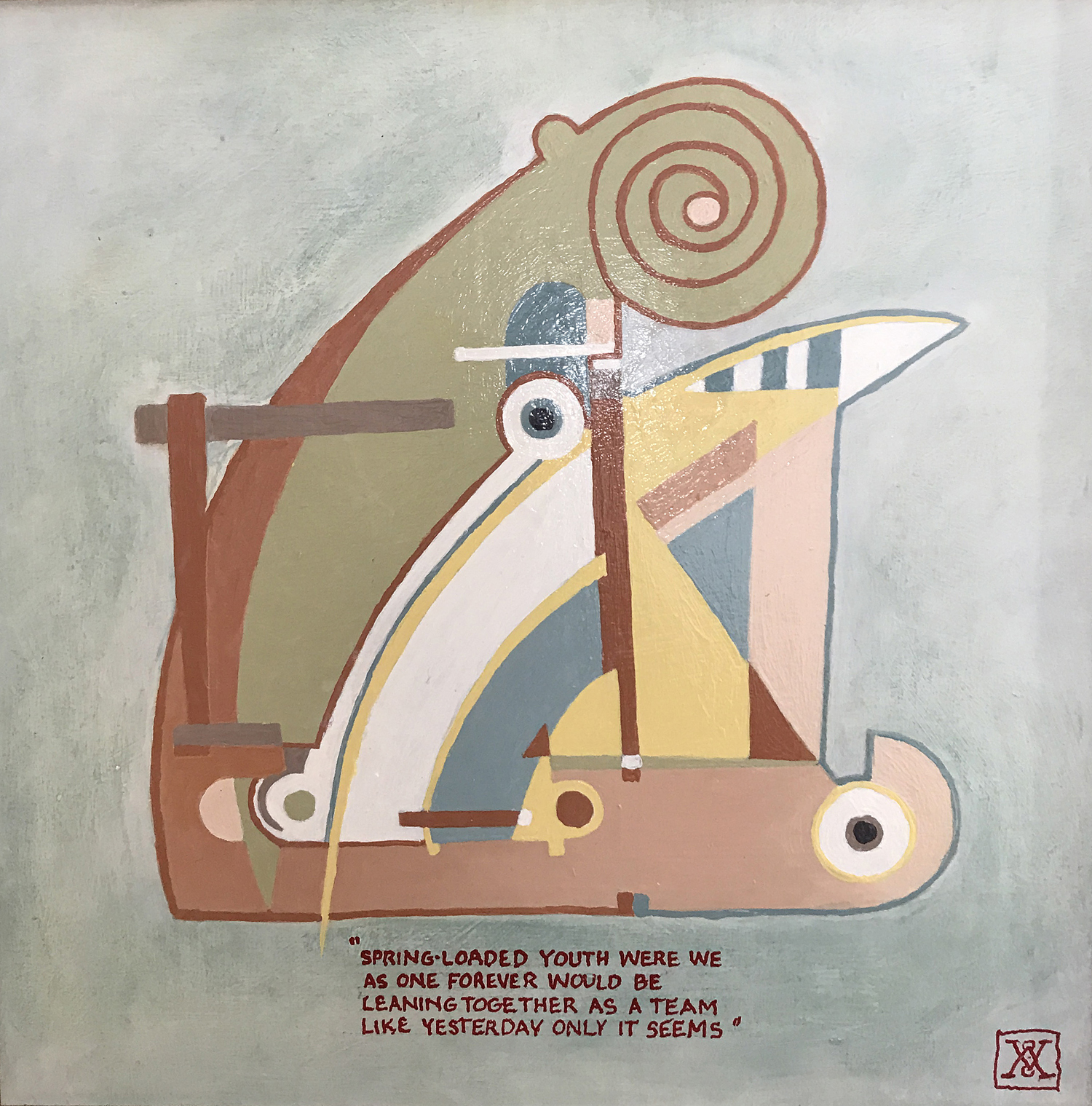 SPRING LOADED
Acrylic on framed board 12" x 12"
2018
"Spring-loaded youth were we
As one forever would be;
Leaning together as a team
Like yesterday only it seems."
---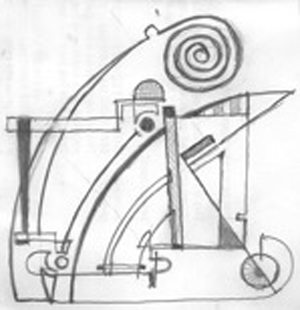 As you can see this small painting is also a fairly literal expansion and coloring of the original doodle. It is one of a pair (see Entwined Still).
This painting represents my youth and the other my old age. Both celebrate my wonderful longtime connection with my wife. As of this writing we have been together over 60 years and counting.
While it may look a bit like someone is dominating in this painting, the fact is that we are a true team, each with our areas of strength. Together we click.