Please click on the painting to get back to the art page.
SNAKES AND LADDERS
St Pete, FL – 2015
Acrylic on Canvas, 24" x 24"
Black Floater Frame
SOLD
"Which way do I go?
The path is hard to define;
So many choices, choices;
Snakes and ladders of my mind"
---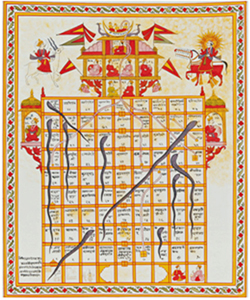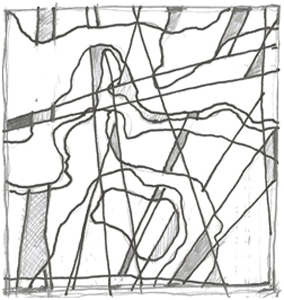 "Snakes and Ladders" by Jain Miniature
For those of my age, the reference in the title is to a board game we used to play as kids where, through twists and turns, square by square, we tried to get from the beginning to the end without encountering a snake. If you did land on a snake square you slide back to the end of its tail to begin again. The game originated in India as the example at the left shows. The imagery of this sketch reminded me of the game.