Please click on the painting to get back to the art page.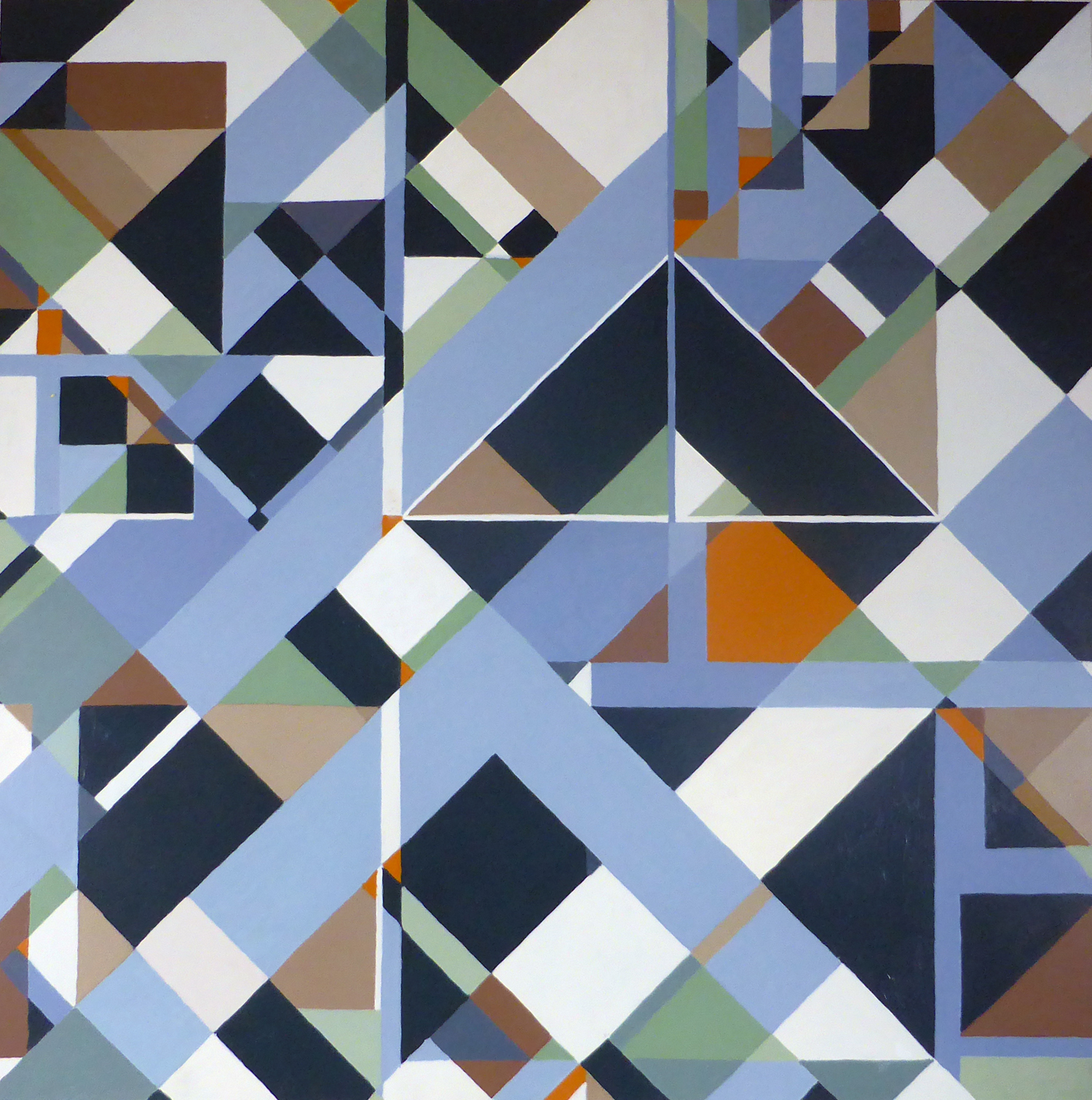 PINE WOODS
Acrylic on cradled board, 24" x 24"-2017
"From dark Pine Woods I pass
To beech, oaks and at last
My lake, I now can see
A home where I wish to be."
---
A continuation of the ROOMS studies, similar to FRESH AIR, YANKEE TARTAN, & NIGHT CITY, all bits and pieces of my life investigated and expressed.
Where I live we are blessed with magnificent white pine and associated groups of maple and oaks that are often bordered by beech. The old pine-woods, if they are a heavy stand, are dark and quiet with a light brown carpet of needles.
The oaks keep most other trees out with a high canopy and heavy leaf litter of deep brown. The maples fill in with their lush green that in the fall changes to a magnificent orangey-gold. The beech trees along the edges keep their light brown leaves all winter. Our lake water is clear and the sky blue.
What more could one ask for? A small home of natural materials fits right in. We are blessed.