Please click on the painting to get back to the art page.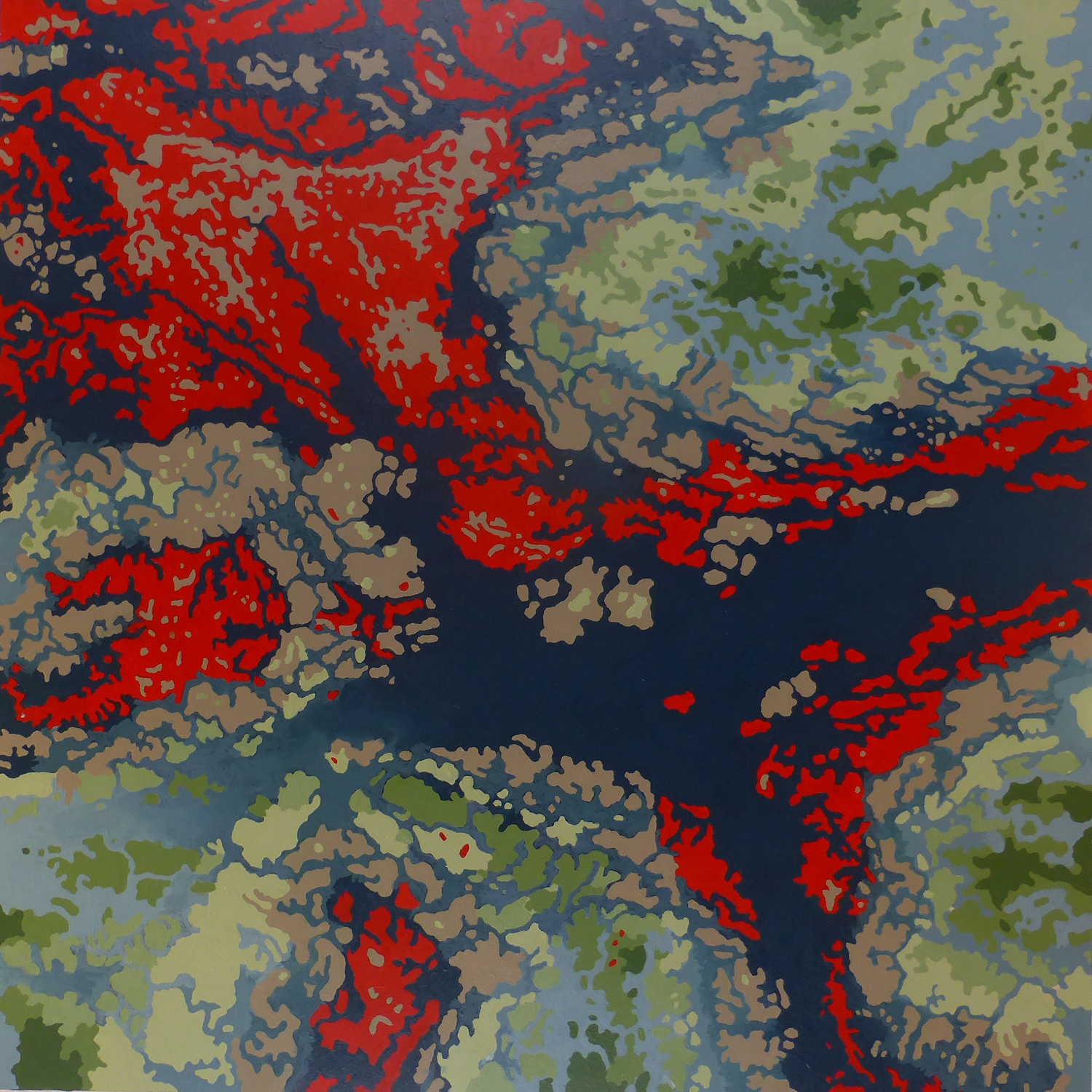 PHALANX
Acrylic on cradled board, 24" x 24"
2020
"The red phalanx marches on;
Conquering all that lays before.
But when the pillaging is done;
What remains of wonder & joy?"
---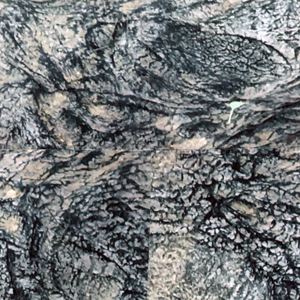 For almost all of 2020 I focused my art on the issue of Global Warming. This resulted in the series ICE WIND & FIRE. All the images come from natural things such as trees, stones, bark, and earth aerials. Each interpretation tries to speak to the realities we are all facing.
The patterns in Phalanx are from the bark of a tree I saw in Barcelona Spain. I used the adjoining much-enlarged portion of that photograph as a template.
The red is the ever-advancing phalanx of humans, our relentless growth, associated activities and products that gobble up & destroy the natural environment.