Please click on the painting to get back to the art page.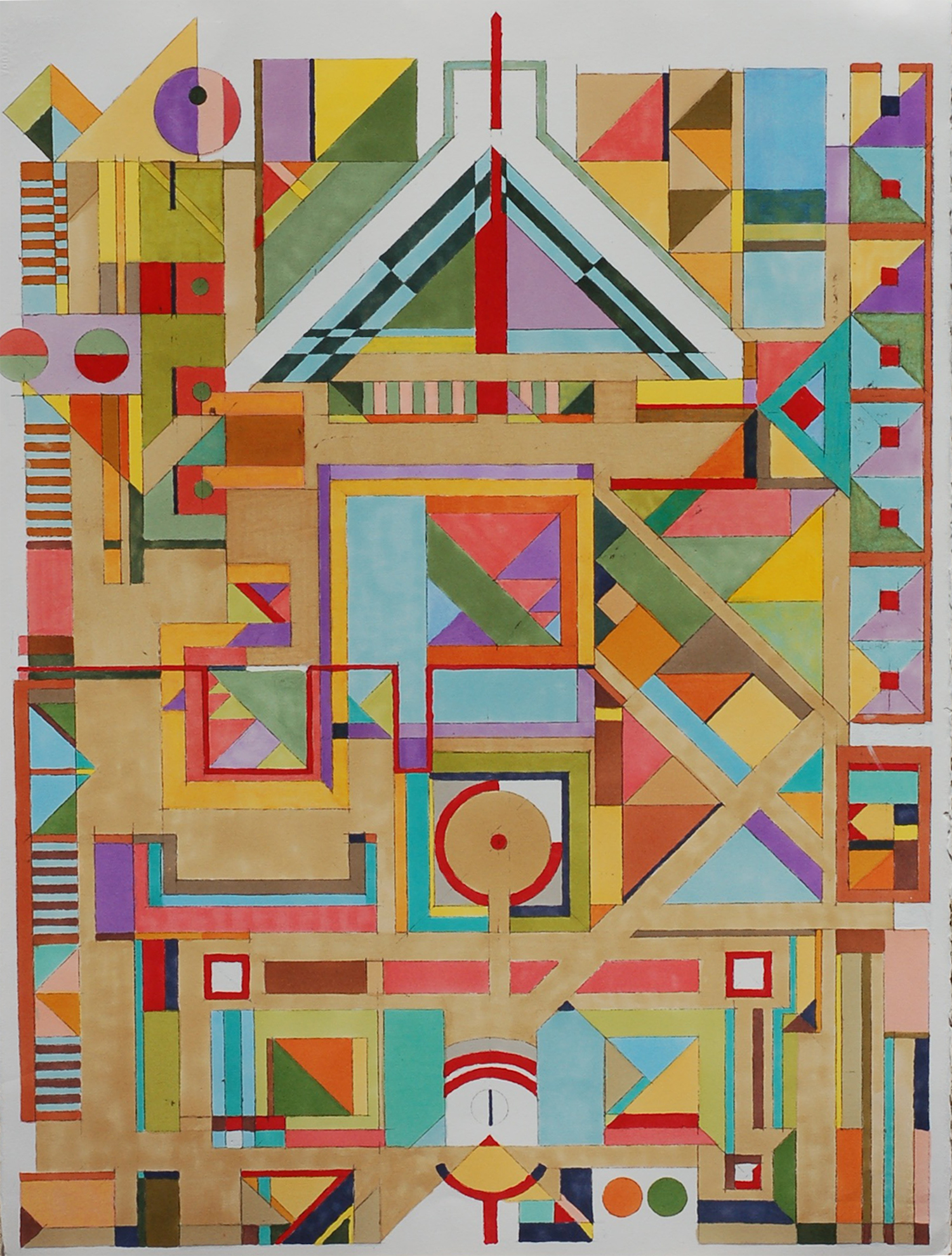 LIFE ROOM #3: LIFE'S REWARD
Ink on paper, 22" x 30"
"Looking back I try to see
my life rooms traversed;
Love's reward clearly shown.
Such wonders life reveals."
---
Initial Four Quadrant Sketch
3rd Quadrant Drafted Drawing
The left-most sketch represents all 4 quadrants for an eventual large painting. The upper right quadrant is about "Love's Reward." Because the sketch was geometrically complex it was enlarged, hard ruled, and further interpreted. The right-hand drawing shows how the sketch for the third quadrant evolved during this phase.
A complex and multifaceted career and family life; a little craziness with a balancing consistency; a unique success.
The intention is to show how my wife and I as a team made it work. Me driven by a desire to be seen and have an affect; my wife the calm in my life; our kids the focus of our home. Three other lives to meld with us and then carry on.