Please click on the painting to get back to the art page.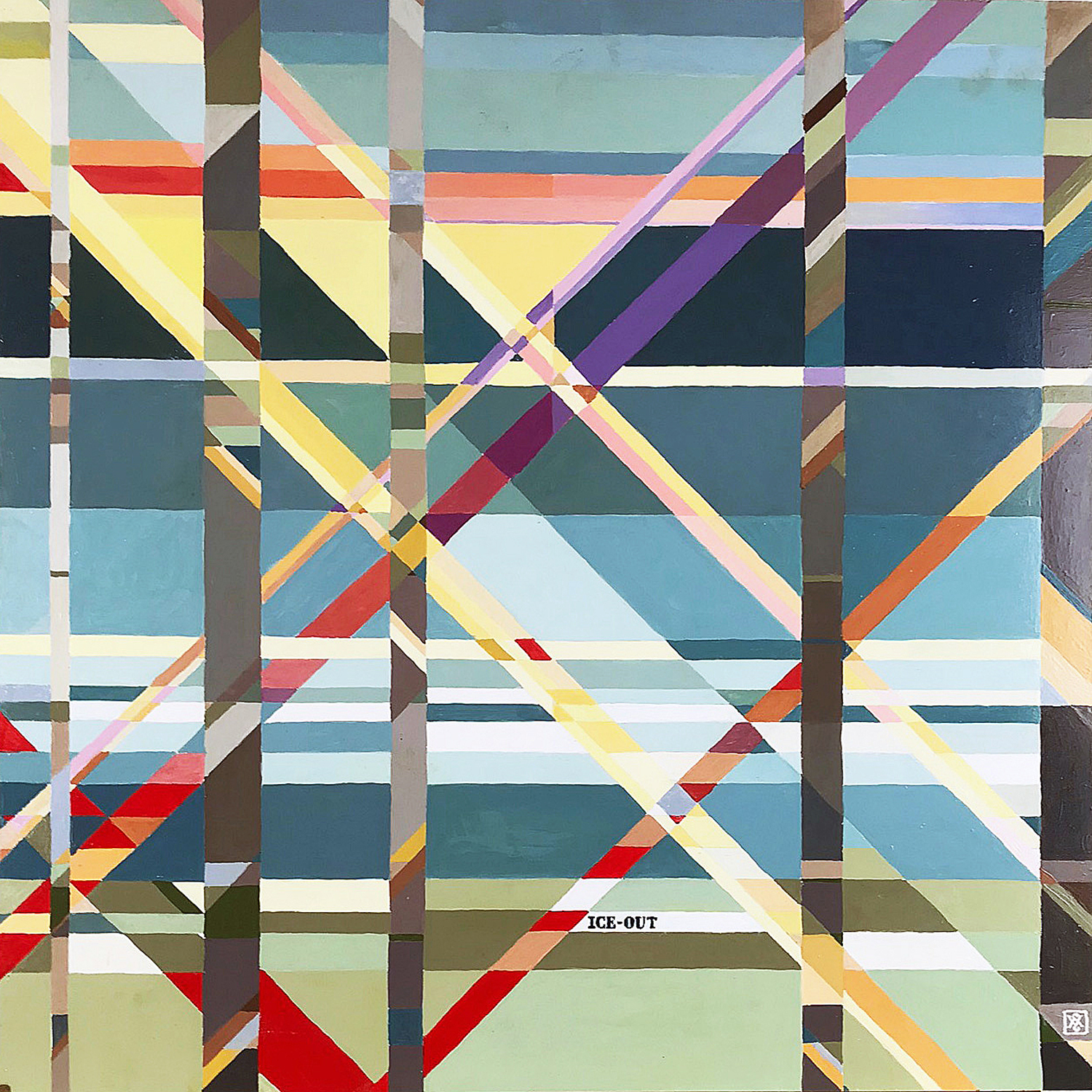 ICE OUT
Acrylic on cradled board, 24" x 24"
2020
SOLD
"At sunrise & sunset;
The radiant sunlight streams.
Through the leafless trees;
Ice-out is almost here."
---
This is another one of my paintings of Kezar Lake in New Hampshire where I live.
Each spring there is a local pool to guess the date when all the ice is out of the lake. We have a great view of the lake, a few trees in the foreground & a backdrop of evergreen trees on the opposite side of the lake.
The sun rises in the morning streaming in from the left & then shafts of diminishing light come from the right as the sun sets. And in both cases light is reflected on the tall trucks of the oaks on our property.