Please click on the painting to get back to the art page.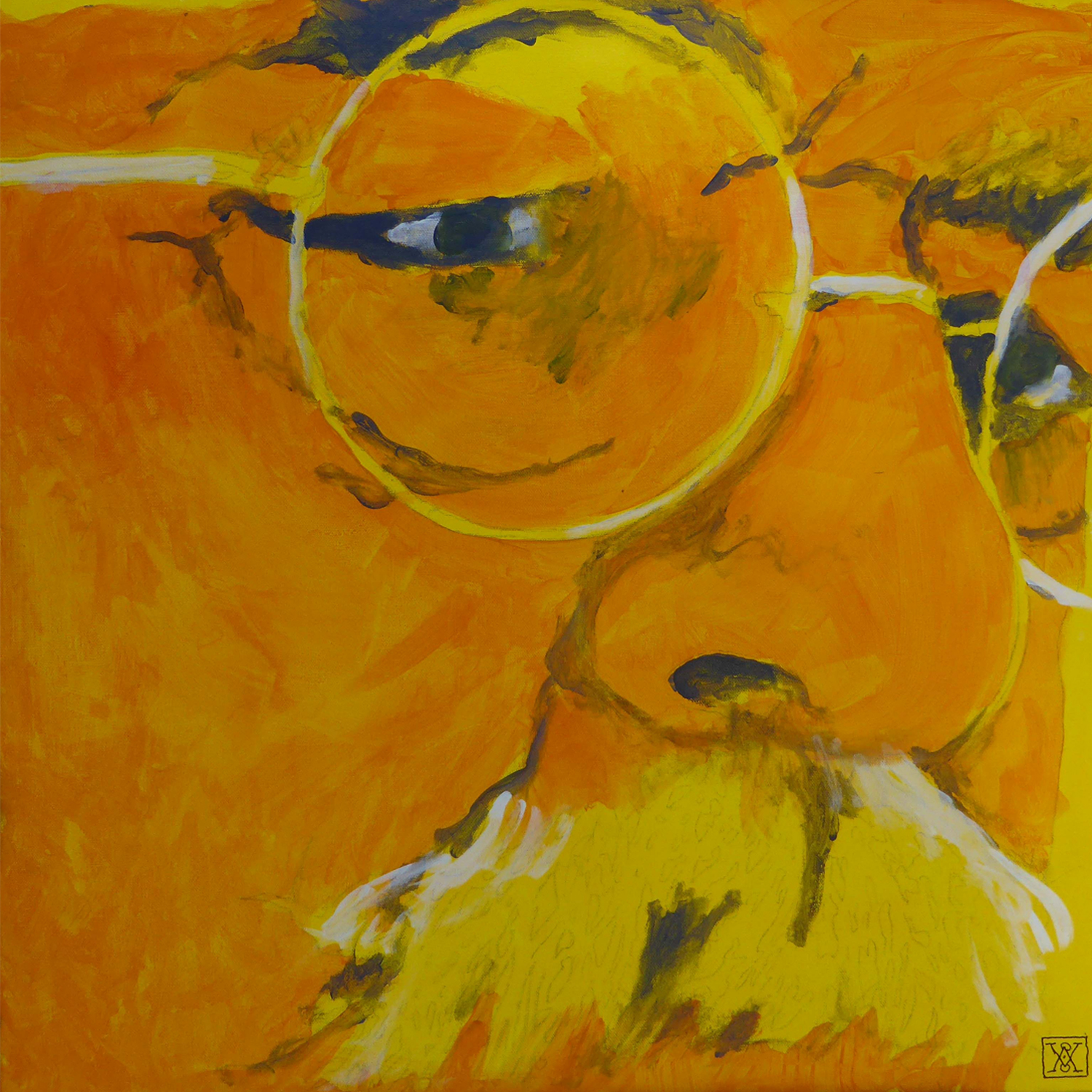 I AM PAINTER
Acrylic on canvas, 24" x 24"
"I am painter, an artist I say,
With what's not seen I play.
A hidden message to find,
A joyous cosmology of the mind."
---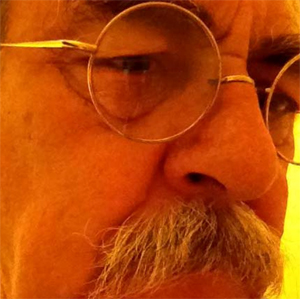 Painting portraits is scary – because there are so many subtleties as well major rules to follow if the painting is to look right AND truly represent the person depicted. We all have these personal fantasies of what we should look like but that typically do not conform to what others actually see.
Some 20 years or more ago I took a week long workshop with Betty Edwards the author of "Drawing on the Right Side of the Brain." In 5 days she took a group of 12 people, many who had never really drawn before, and showed us how to overcome the fear of portraiture as well as other artistic demons. It worked.
Portraiture is not what I am interested in as an artist but I decided for a show I was in it could be a good lead-in painting if I could pull it off.
I took this picture of myself in the bright sun a year or two ago and because it was a quickie on my IPhone the colors got distorted and that intrigued me. I cropped the photo so it was a better composition and then dashed off an equally quick painted sketch of myself using essentially three colors: yellow, orange and blue black (with a touch of white here and there).