Please click on the painting to get back to the art page.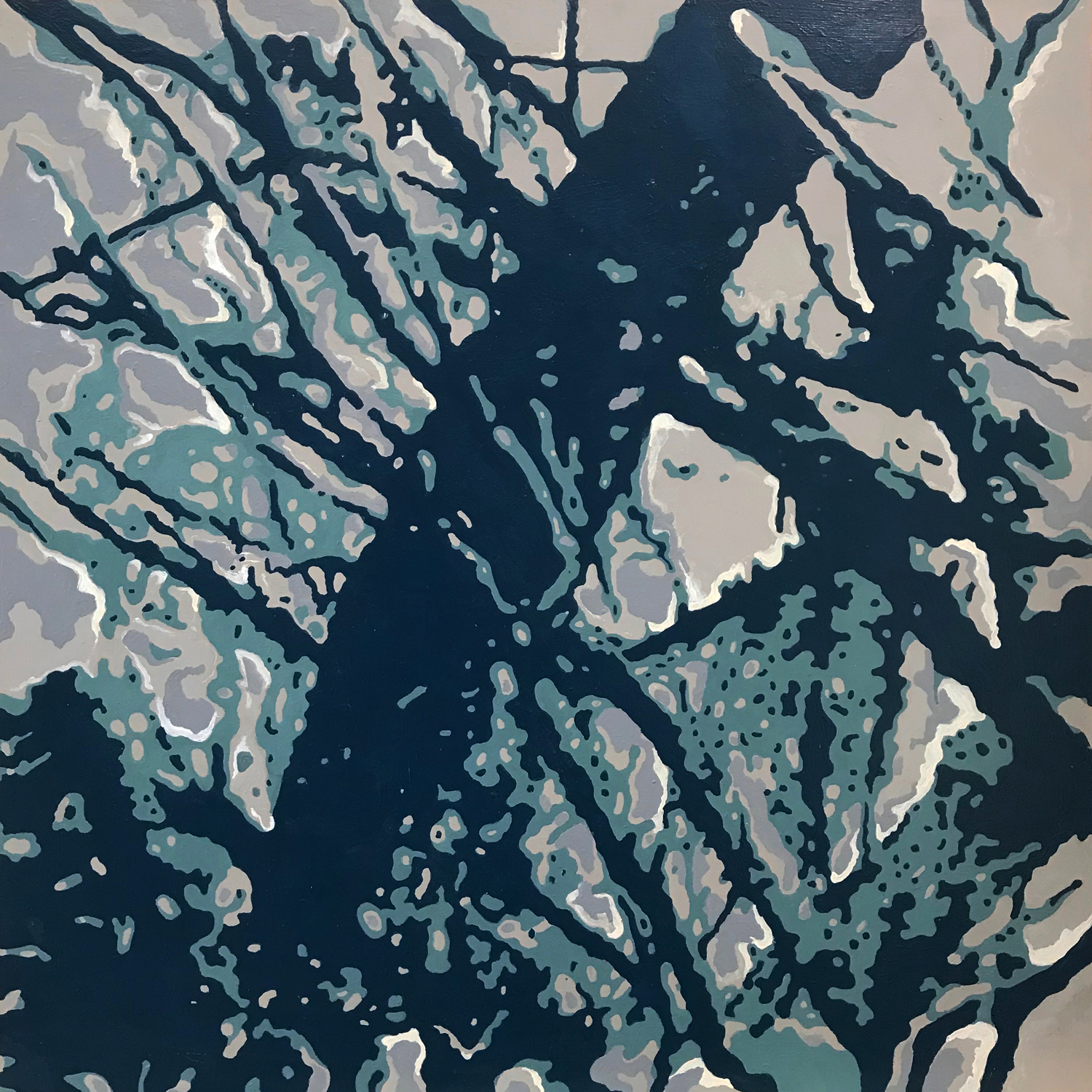 GONE
Acrylic on cradled board, 24" x 24"
2020
"Where will the penguins go?
Who cares, gone with the ice.
Now a desert mountain range;
New places to dig for gold."
---
For almost all of 2020 I focused my art on the issue of Global Warming. This resulted in the series ICE WIND & FIRE. All the images come from natural things such as trees, stones, bark, and earth aerials. Each interpretation tries to speak to the realities we are all facing.
Two trees and their hanging limbs along the edge of my lake are the beginning. The trees become the negative spaces, water. While the air around the trees becomes the disappearing ice replaced by a continent of rock and what else – who knows. But the penguins will be gone.