Please click on the painting to get back to the art page.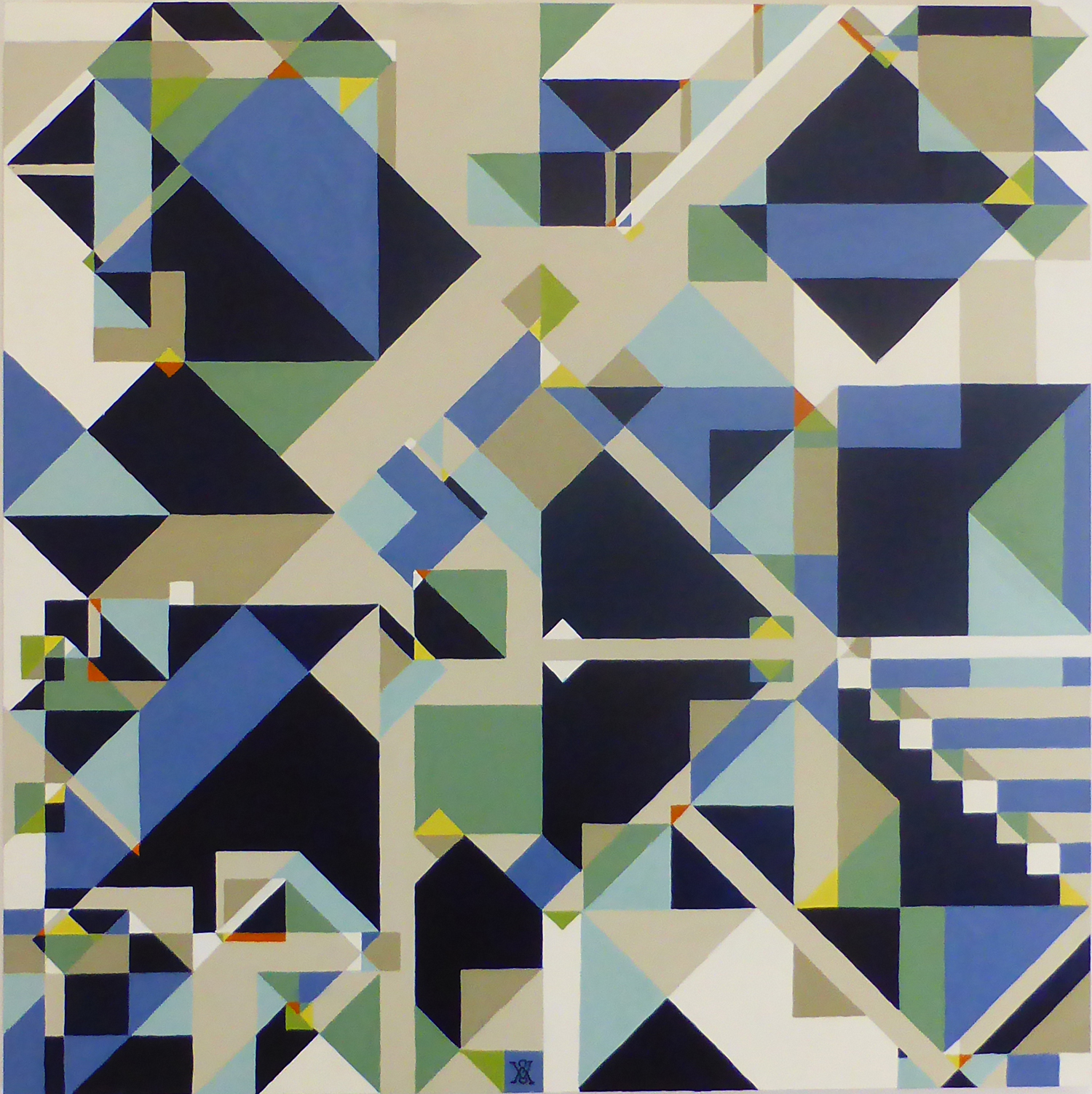 FRESH AIR
Acrylic on cradled Board, 24" x 24"-2017
SOLD
"From dark city corridors I flee
To where I so love to be;
By the lake, pine, and oak
I relax and breathe the Fresh Air."
---
The source of this and several others in a series is a small area from the center of MANY ROOMS. That area is shown here in its original color and form
The edges of these shapes are the base. In each of the series the lines were extended according to different rules and new patterns were developed. A pair of dark and light colors derived from the original were manipulated and modified to create these new paintings, each representing elements of my life – snippets from my journey. The story in greater detail, bit by bit..
This one is about my transition from city to country life.