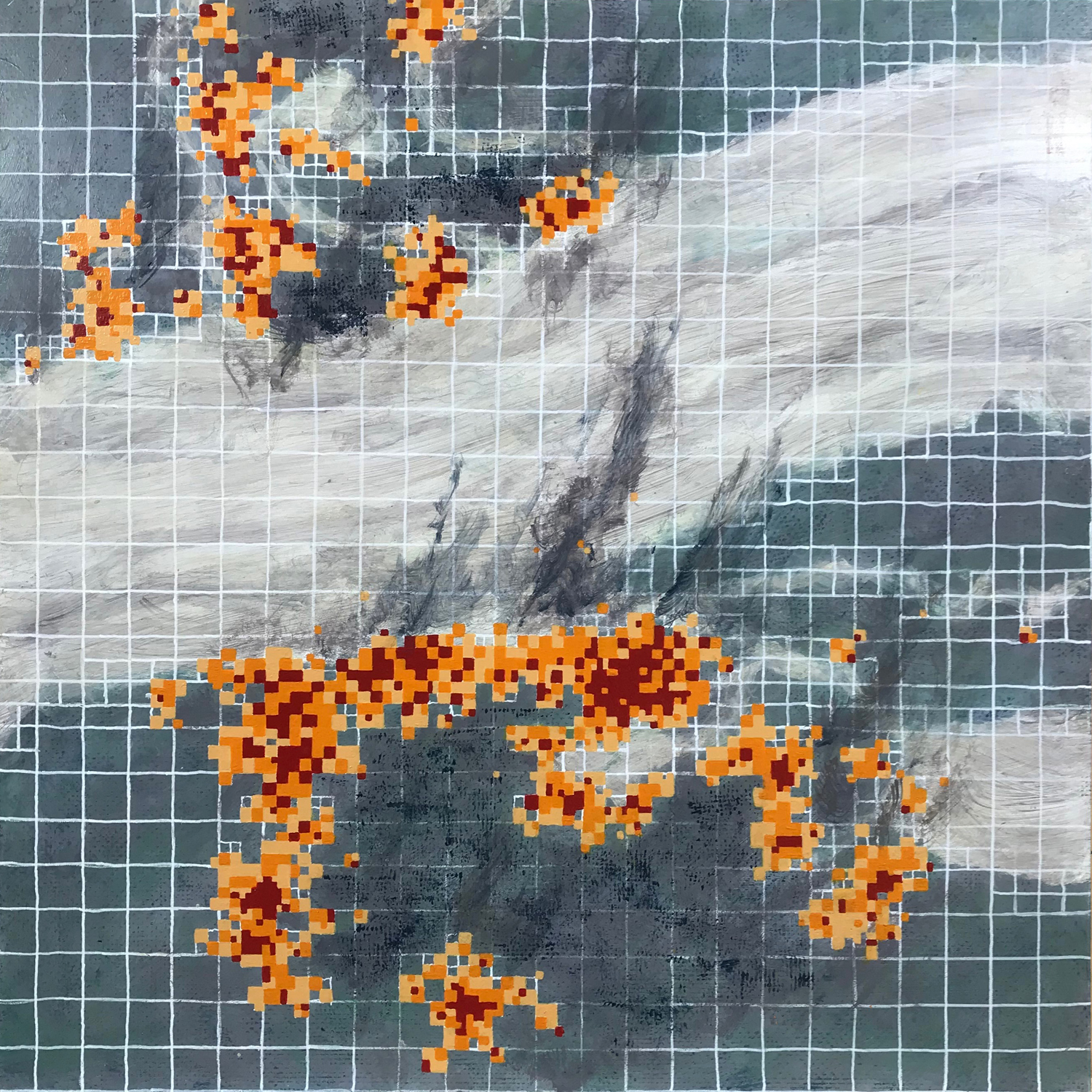 FOLLY & GREED
Acrylic on cradled board, 24" x 24"
2020
"Dry river bed white as a bone;
No water for essential trees.
So much tinder and dry heat;
Now flames of folly & greed."
---
For almost all of 2020 I focused my art on the issue of Global Warming. This resulted in a series of 8-linked painting. All the images come from natural things such as trees, stones, bark, and earth aerials. Each interpretation tries to speak to the realities we are all facing.
More tree bark. This abstracted depiction of a growing wild forest fire includes the visual presence of water gone and a dry riverbed that remains.
The grids harken to our presence and how we map the land. We map but we don't seem to really know or understand.