Please click on the painting to get back to the art page.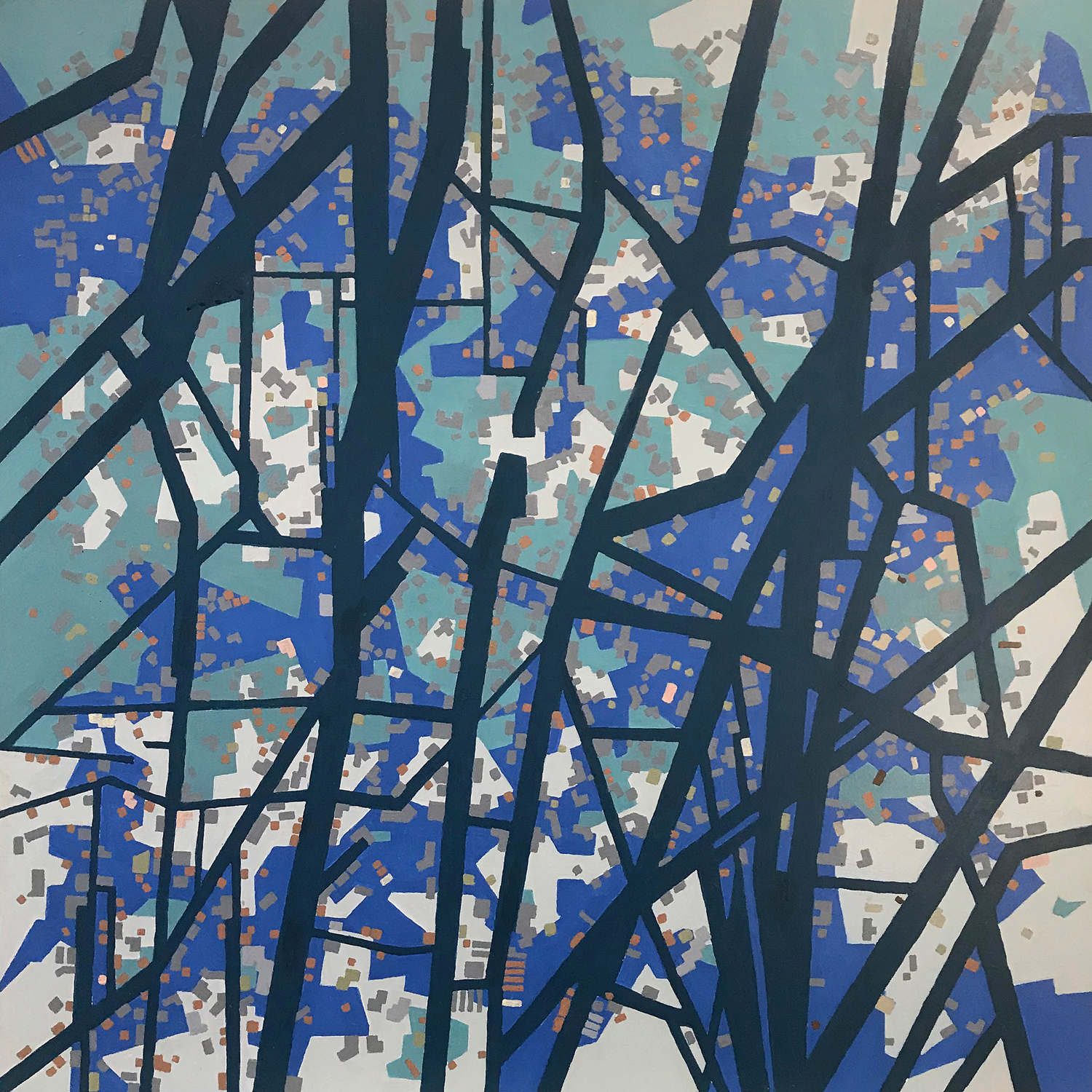 FLOTSAM
Acrylic on cradled board, 24" x 24"
2020
"Where people thronged the streets;
Now flotsam clogs black water canals.
Pieces of lost lives jostle in rising seas;
always the poor must pay the most."
---
As the two photographs show, the tree trunks and their limbs in a nearby woods as well as a deteriorating piece of colored asphalt paving have been combined as the beginning of this abstracted aerial image.

The trees and their limbs are what were the avenues, streets and alleys now black with diseased floodwaters. The remnants of a town or small coastal city's buildings come from the scattered asphalt chips

The higher places still exist and are green but the destruction is really widespread and those in the low areas have lost their homes and lives. It seems that it is always the poor that are relegated to the swampy low lands and who pay the highest price.

Will Bangladesh survive; will New Orleans be no more? When will we learn and when will we do something? All lives matter.