Please click on the painting to get back to the art page.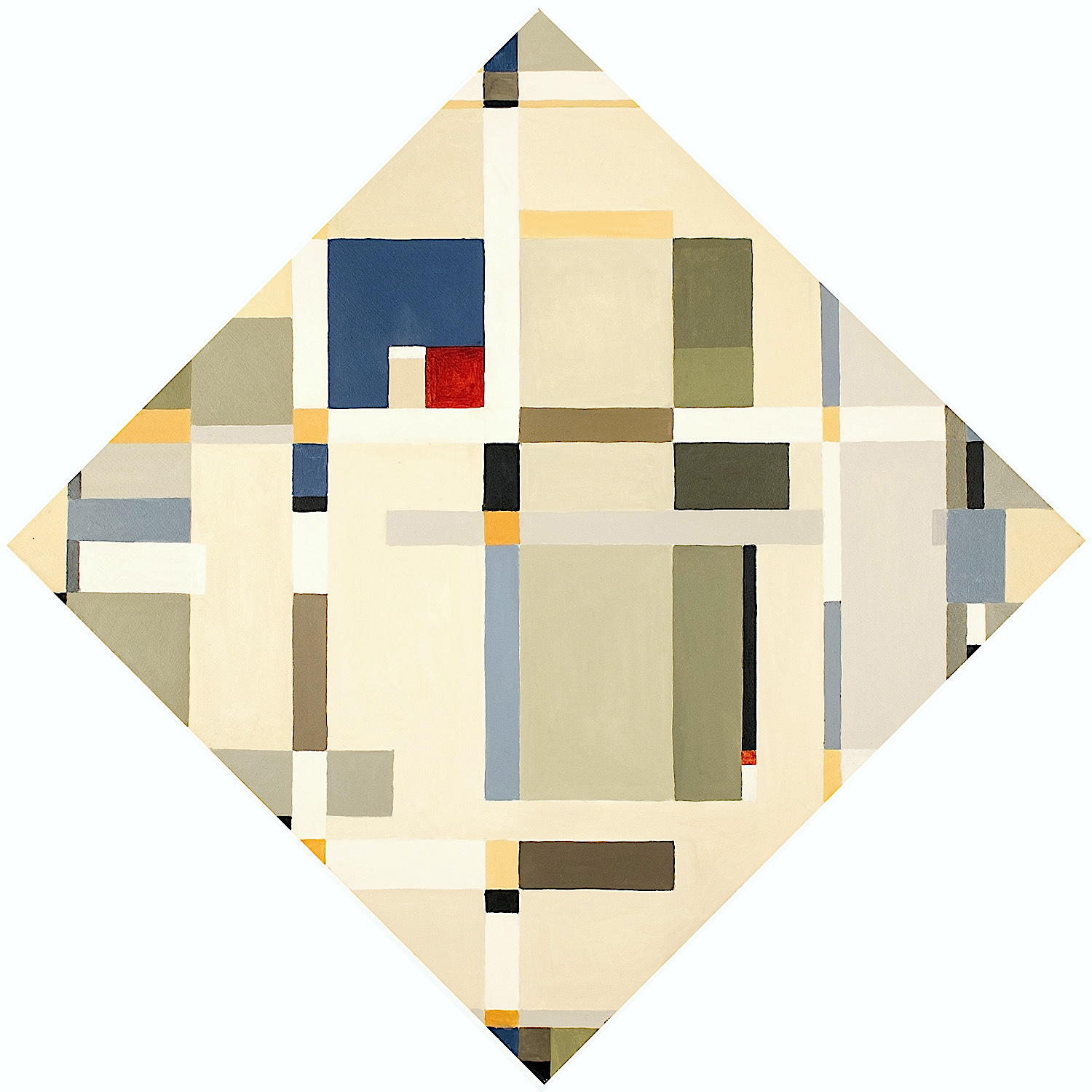 COUNTRY FIELDS
Mondrian Series
St Pete, FL – 2014
Acrylic on Canvas, 24" x 24"
Maple Floater Frame
NFS
"Country fields turn to gold.
I walk tree-lined roads,
Stonewalls mark the way,
My destination ahead."
---
During the winter/spring of 2014, while in St. Pete, I studied Mondrian. His paintings have always surprised me by how much emotion he generated from what could be easily described as a cold and calculated set of intersecting lines and geometric shapes. He almost always used primary colors and I wondered what I might be able to do with a more neutral palette. Could I take an idea from a rural or urban setting and transform it into a set of simple geometric patterns that evoked the original picture or idea?
This painting, the fourth in a series, is based on my sense of our New Hampshire countryside. Open fields with adjoining woodlots and stone walls, small clusters of buildings, a meeting house and place, quiet country roads with little traffic, meadow grass turning to gold– memories of a bygone era.
Note: this painting hangs as a diamond