Please click on the painting to get back to the art page.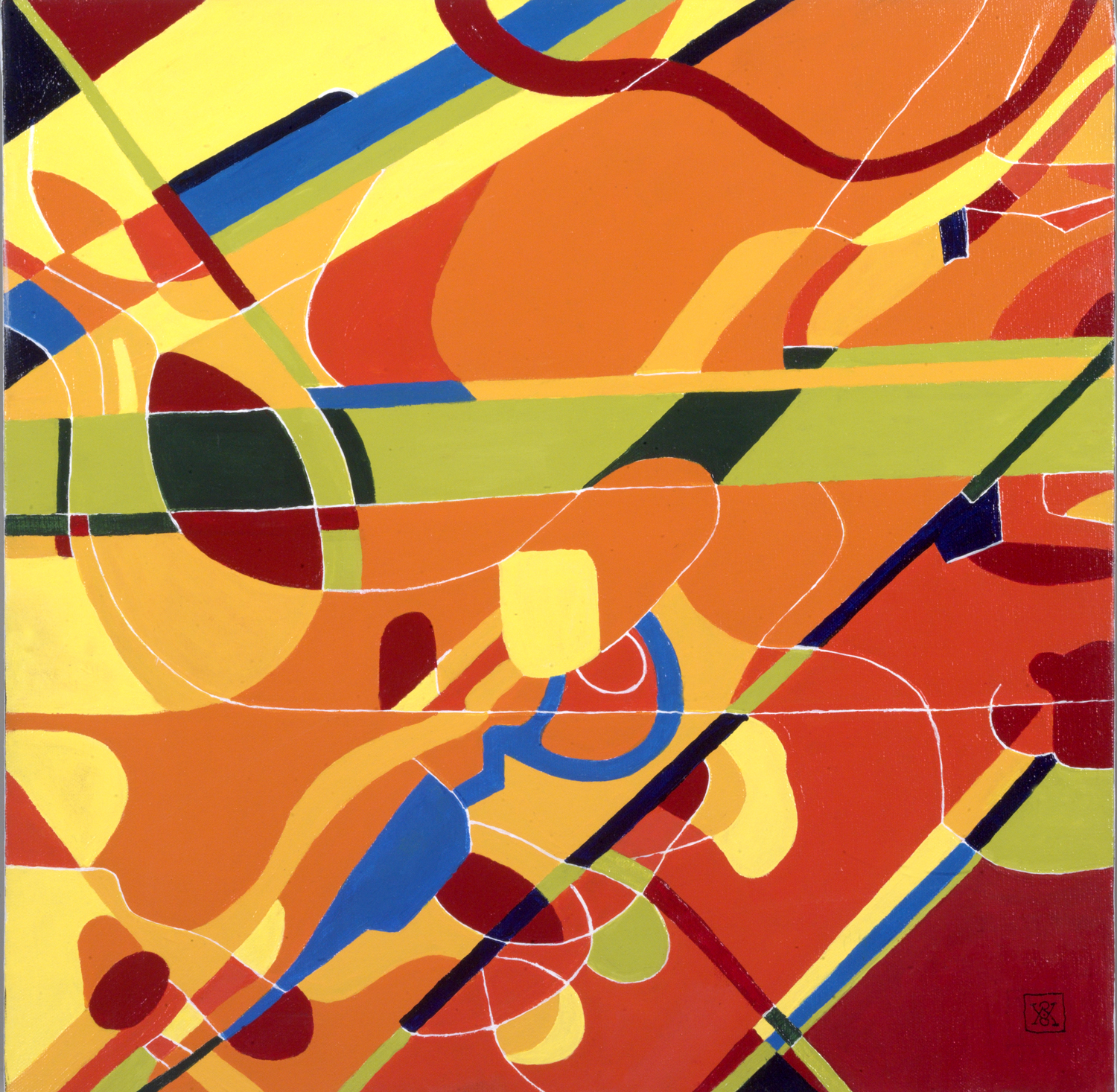 CHATTER
Connections and Variations Series
St Pete FL, 2012
Acrylic on canvas, 18" x 18"
"Streaming through the ether
The chatter flows,
Separate but always attached,
We delight in each other."
---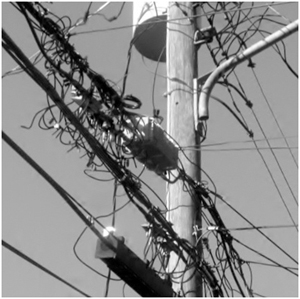 Walking around our historic Old Northeast Neighborhood in St. Petersburg Florida with my dog Gertrude and a camera, I take snapshots of things that interest me.
In one of the blocks near our craftsman cottage I saw this utility pole with dozens of wires going to all the nearby shoulder-to-shoulder houses and their above-garage alley apartments and it starting me thinking. All the people in a city, separate, each in their little castled cocoons but also very connected by their many chattering conversations running through the wires that fly overhead house to house. All the angles and linked curves create wonderful patterns.
As is often the case, I rotate the image to help me not see just a utility pole and sky but rather, in my minds eye, the metaphor I am thinking about. Could I play with this reality and create a visual interpretation for how we are all connected but separate at the same time? Could I use hot, primary colors that I associate with Florida and other tropical climes – hot sunny days and warm nights – as well as the blue and white coldness of industrial wires and the zing and hum that sometimes comes from them? The genesis of "Chatter."