Please click on the painting to get back to the art page.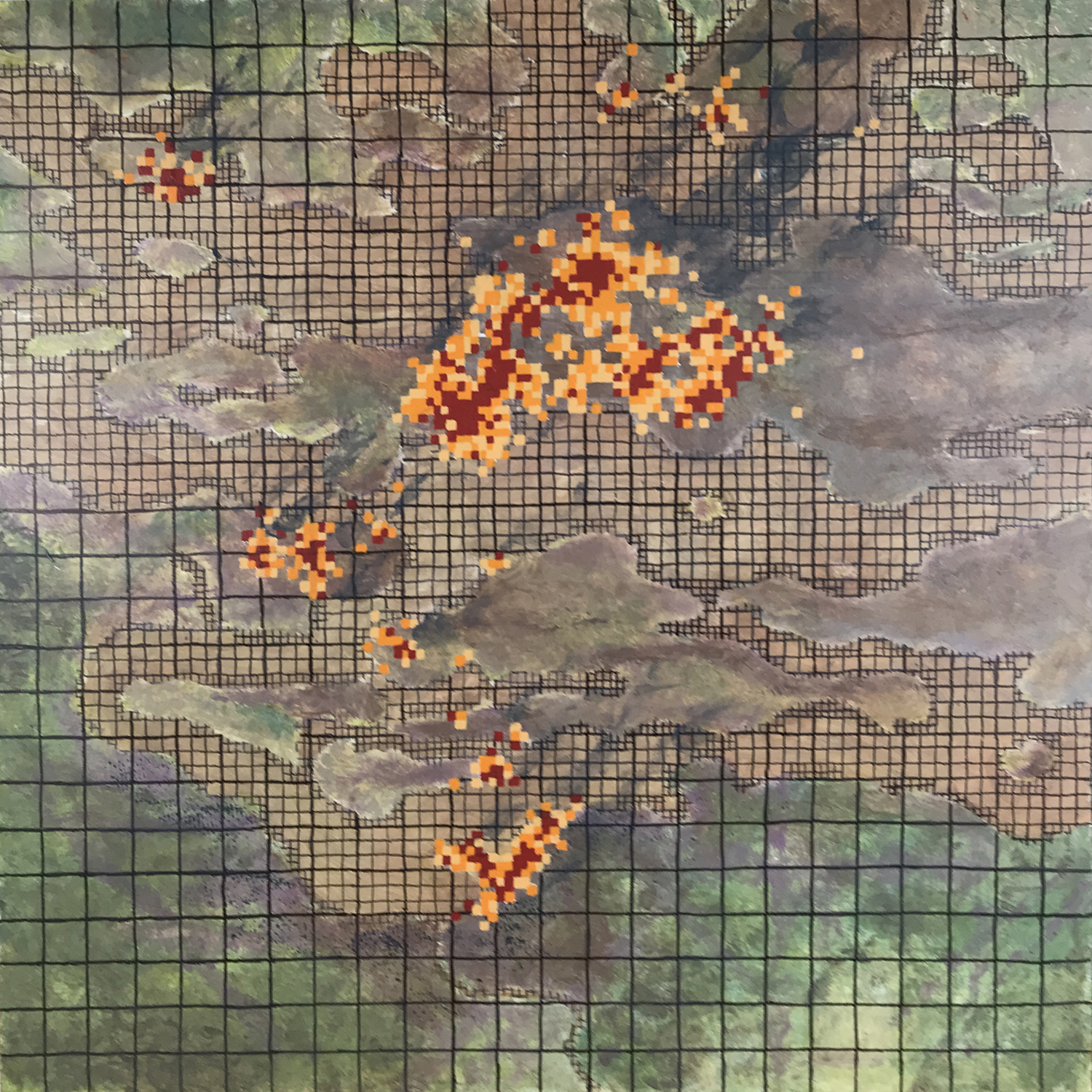 ABLAZE
Acrylic on cradled board, 24" x 24"
2020
"The marshes are in full retreat;
drowned or ablaze, balance amiss.
The mud flats cracked and dry;
Lost nurseries for aquatic life."
---
For almost all of 2020 I focused my art on the issue of Global Warming. This resulted in the series ICE WIND & FIRE. All the images come from natural things such as trees, stones, bark, and earth aerials. Each interpretation tries to speak to the realities we are all facing.
Another close up of a Plane tree's bark patterns becomes the forms for a dead & burning marsh. Some will flood and be no more others will dry out from the heat making the cracked mudflats permanent instead of tidal and the dead grasses will burn sending even more CO2 into the air.